CS Seminar – How to do Real Time 3D in a Web Browser, Russ Whitney
Friday, October 10th 2014 in ENGR 103
All students are welcome to attend!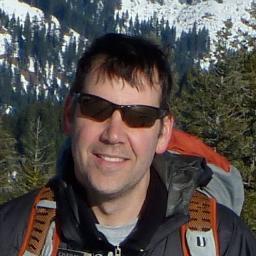 Russ Whitney, Co-Founder and CEO of IdeaRoom Technologies, Inc. will present on how to do Real Time 3D in a Web Browser. With over 25 years of commercial software product experience, this should be pretty cool and informative.
IdeaRoom Technologies, Inc. is Russ' third Boise-based startup experience with the prior two resulting in a successful IPO and an acquisition by Microsoft (ProClarity)
About the Company:
IdeaRoom Technologies, Inc. was founded to achieve two primary goals: deliver an exceptional online shopping experience for woodworking plans and provide fundamentally better woodworking plans to woodworkers, hobbyists, and DIY builders through innovative software tools. The Sawtooth Ideas online marketplace allows Sawtooth designers to share or sell their digital woodworking ideas. Sawtooth builders can easily access a diverse collection of woodworking ideas from those designers. And IdeaRoom provides both designers and builders with a dynamic set of capabilities for communicating and exploring woodworking ideas. State of the art SEO and SEM methods are employed to draw traffic to a niche 17.5 million person woodworker market.
http://www.sawtoothideas.com/about